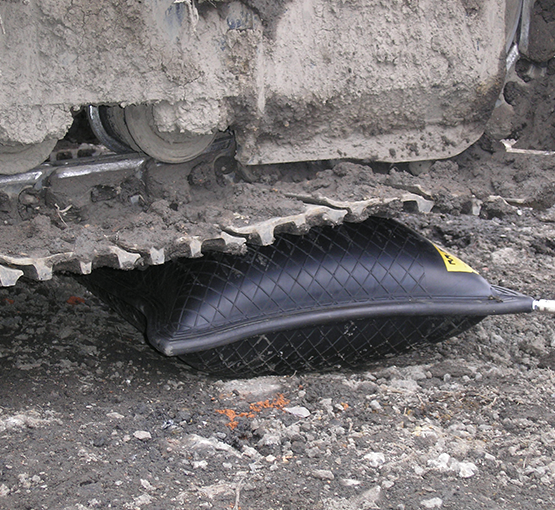 Powermats: Sometimes you just need a better way to lift...
High-pressure, rounded, pillow-shaped lifting cushions for entrapment rescue and heavy lifting:

The Powermat is a heavy duty, high pressure lifting cushion designed primarily for lifting vehicles and objects in emergency situations. The Powermat inflates rapidly offering an instant lift. Available in 13 standard sizes with maximum lifting capacities from 1 to 68 tons.

The most convenient source of air supply for inflation is a SCBA breathing air cylinder or SCUBA cylinder, alternatively a compressor, factory or industrial compressed air source or a truck air brake compressed air.

Due to its rapid response capability the Powermat is ideally suited to emergency rescue situations. It is an exceptionally versatile piece of equipment that also has applications in USAR, industry, mining, railroad construction/maintenance and the armed forces. For cushions with greater stability and stack-ability, visit our Stak Jak II page.


Features:
Lightweight, can be carried by one person
Durable construction
Lift objects weighing up to 68 tons
Slimline for restricted space and compact storage
Low maintenance
Safety lock coupling
Cut Sheet (pdf):



Hydro-static testing lifting bags is easy with the Jimmy-Valve: